Spring is nearly here which means spring cleaning season is upon us! Lately, I've been sewing and knitting a lot more, but I still find that I still feel like I have nothing to wear and I've been trying to figure out a way to create clothing that feels more 'me'. Then, I recently found the hashtag #sewyourkibbe on Instagram and thought this might help me with my makes.
The
Sew Your Kibbe Challenge
is a self-analysis wardrobe challenge created by
Doctor T Designs
. The concept of the challenge is to analyze yourself by taking the
Kibbe quiz
, which is based on David Kibbe's 13 Body Types Theory from his book "
Metamorphosis
", in order to create a wardrobe that's best suited to you. This theory takes into consideration the shape and size of your body, hands, and face to suggest what style of dress will best suit you. If you've ever analyzed yourself into the standardized body shapes (hourglass, pear, apple, rectangle, inverted triangle), then this will appear very similar, but taken up a notch.
#sewyourkibbe
In past figure analysis I've identified as a pear shape verging on an hourglass shape, but according to the Kibbe quiz, I fall into the Soft Gamine/ Theatrical Romantic categories. To put it another way, I'm somewhere between cute and bombshell.
According to the Kibbe quiz, I fall somewhere between Soft Gamine (represented by Jenna Coleman) and Theatrical Romantic (represented by Salma Hayek)
Kibbe's clothing recommendations for both Soft Gamines & Theatrical Romantics recommend curved, rounded shaped clothing with waist emphasis using soft drapey fabrics, and avoiding symmetrical/ geometric shapes and stiff fabrics. Soft Gamines are recommended to add bold color or quirky patterns to their clothes, whereas Theatrical Romantics are recommended to add small details such as ruffles to their clothes for added softness.
After reading about the recommended clothing suggestions, I realized that I already have a few clothing items in my wardrobe that follow these recommendations. I had always thought of my personal style as kind of bold, edgy, and quirky with a little bit of a retro vibe and I am drawn to all kinds of prints. I felt hesitant to start adding a lot of ruffles to my wardrobe, and I'm not sure if I'm sold on the idea of wearing tulip shaped skirts.
Next, I decided to take a look at my pattern stash and wish list, to see if I could find some patterns that meet the Kibbe recommendations:
Coats & Jackets
According to Kibbe, jackets that are short, shapely and nipped in at the waist are best suited to my body type.
Ninot Jacket by Pauline Alice- cropped


Dresses
Dresses should be shaped at the waist with added gathers, shirring, sparkles, applique, etc. Look for sharp shoulder definition and asymmetrical hemlines. Short skirts should be tapered and long skirts should be flared.
By Hand London Elizalex dress
Skirts
Look for short skirts tapered at the knee and asymmetrical hemlines.
Pants
Pants should be soft, shaped, and drapey. Cropped styles are excellent.
Winslow Culotte's by Helen's Closet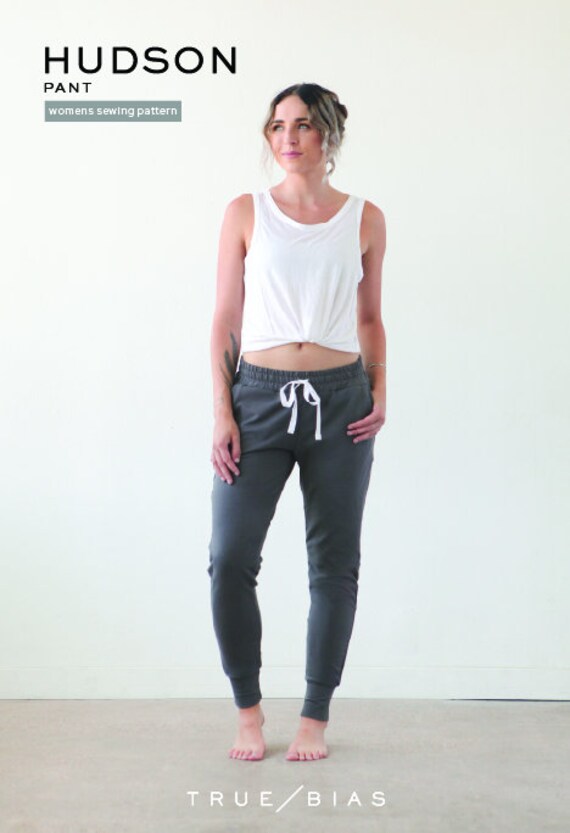 Hudson Pants by True Bias
Blouses
Blouses should be soft, drapey and silky but fitted at the neck and cuff with bodice detail.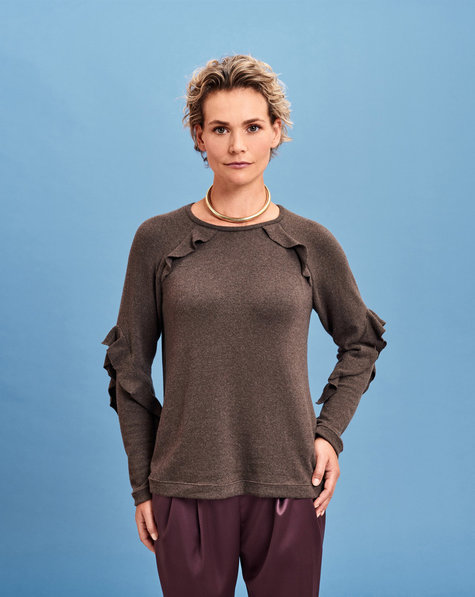 Burda Style Ruffled Pullover 12/2017 #111
Sweaters
Should be fitted at the waist or cuff, have a soft neckline and/or be made of fluffy materials with intricate details (like beads)
McCall's 6844- Peplum style
Sewaholic Fraser shirt
Have you analysed your style with the Kibbe quiz? Do you have any pattern recommendations that you think might suit my style? Let me know in the comments below.