This week on
Coletterie
's
Wardrobe Architect
series, they began making their spring sewing plans, but I'm not a confident seamstress (especially now that I don't have easy access to my Mother-in-Law to fix my mistakes), so I'd rather buy garments that would be above beginner level sewing. Also, I like to knit. So I decided to compose several spring wish lists.
To review, in previous weeks I selected my Spring 2014 color palette and silhouettes.
Spring 2014 Colors
Black

White

Heather Gray

Navy

Icy Pink

Hot Pink

Red

Icy Blue

Icy Lavender

Teal, Turquoise, Aqua

Silver

Gold
4.
5.
As you can see, I added a few more spring silhouettes.
1. Shop Your Closet


Before I could determine what my wardrobe was lacking, I first needed to evaluate what pieces I already had in my closet that would fit into my chosen silhouettes and pallet.
2. Find the Holes
When I
tracked my wardrobe
I discovered that I didn't have very many pairs of shorts and I was lacking in woven tanks, blouses and casual skirts/dresses that are also work appropriate. I'm also lacking in pieces in heather grey, icy pink, icy blue, icy lavender and hot pink.
3. Shop for Inspiration
This was the fun part. I just started browsing on Pinterest to see what inspired me.
4. Make a List
Finally it was time to list out the pieces that I want to acquire. I'm pretty sure this list will be ongoing, but here's what I've come up with so far:
To sew: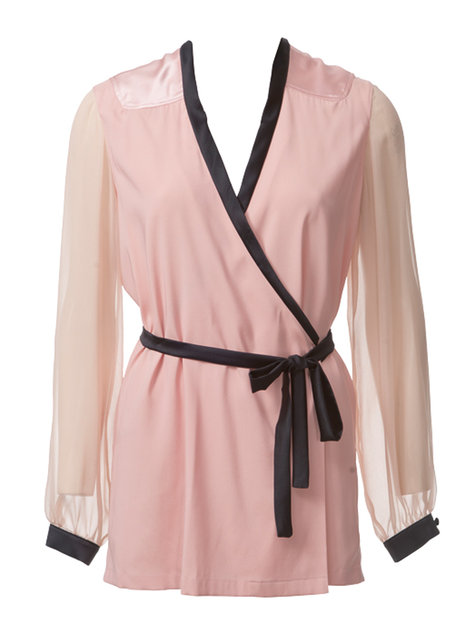 To knit:
I'm currently working on the Aidez cardigan pattern.
I'd love to make a little 3/4 sleeve cable knit sweater in icy blue.
I'm obsessed with the pink angora sweater from Ed Wood. I'm trying to decide if I'd like to use the Jackie-O tee pattern or the fluffy jumper pattern.
I think Aiken would also look great in icy blue.
I'd love to knit a Vashion in icy lavender.
Who doesn't love a brightly colored Featherweight cardigan!?
To buy:
Comfy black sandals ( I nearly bought a pair of these black Topshop sandals last weekend)
Cut-off and rolled hem denim shorts.
Bright colored maxi skirt.
Red trousers.
Shorts (just in case I don't get around to making them).
I'd really like a kimono wrap in navy blue.