People's Choice Awards
Best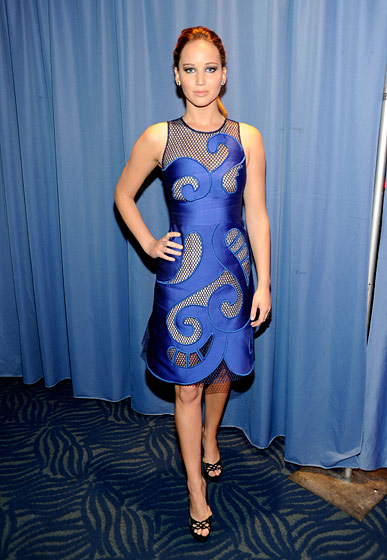 Jennifer Lawrence
I thought this dress was both fashionably unique and artistic. Love it!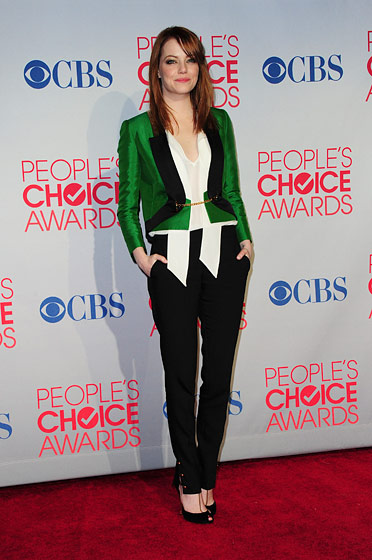 Emma Stone
I love Emma's style and color choice. Very flattering.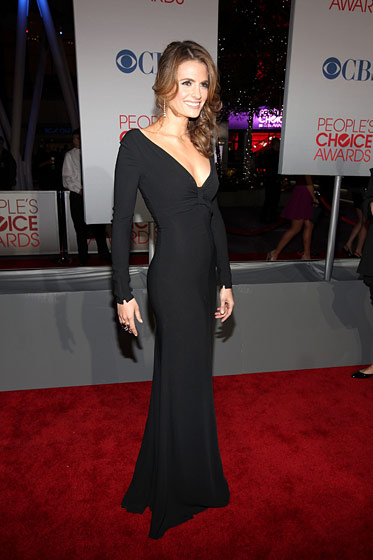 Stana Katic
I thought Stana Katic looked stunning in this dress. Then again, with her body, Stana Katic would look stunning in any dress.
Worst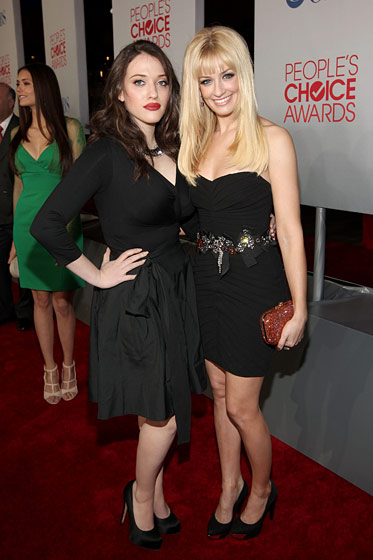 Kat Dennings and Beth Behrs
It looks like the stars of 2 Broke Girls were too broke to buy fancy dresses for the awards.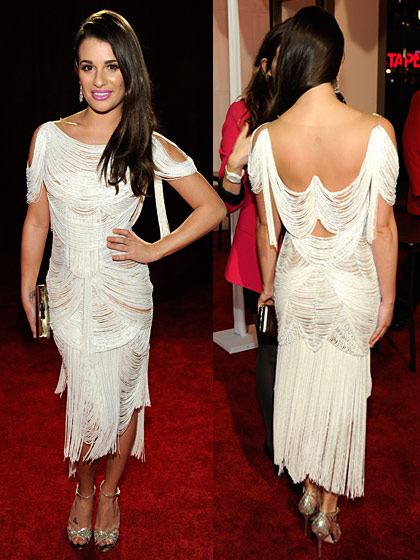 Lea Michele
Looks like Lea Michele borrowed one of the 2 mop dressed from the Project Runway All Star Dollar Store challenge.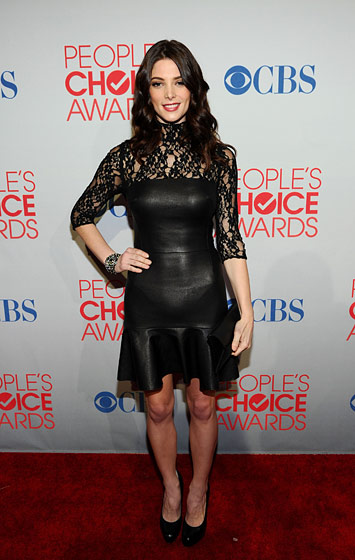 Ashley Greene
Hey Ashley Greene! Britney Spears circa 2001 wants her Slave 4 U dress back.
Golden Globes
Best
Julie Bowen
Why hello there Betty Draper!
Rooney Mara




I'm kind of digging how Rooney Mara has really embraced the whole Girl with the Dragon Tattoo look.
Angelina Jolie
At first, I wasn't sure if I was into Angelina's "pop of red" dress, but now I love it.
Salma Hayek
Salma Hayek would look good in anything, and this dress is no exception.
Emma Stone
Emma Stone did it again! I love the color, cut and styling of this dress. I especially want to just rip that belt off of that dress and wear it with my jeans and t-shirt tomorrow.
Worst
Lea Michele
It appears that when the celebs all decided to go old Hollywood glam, Lea Michele interpreted that as 1980s Cher, Liza Minnelli and '80s Liz Taylor...not in a good way. I love Lea Michele on Glee but I think it's time that Lea hire a better stylist.
Connie Britton
Connie must have missed the Old Hollywood memo all together and appeared a bit too casual for the Globes.
Ewan McGregor, right, and Eve Mavrakis
Ewan McGregor looked handsome as always, but I don't know what's going on with his wife's outfit!? It appears that she came to the Globes wearing a fringed skirt suit and way too many accessories. Here's a tip for Mrs. McGregor for the Oscars- TONE IT DOWN!
Have you been keeping up with awards season? Who are your picks for best/worst dressed? What flicks are you going to rush out a see before the Oscars? Let me know in the comments below.