Awards season is upon us, and the most recent awards show was the 2015 Screen Actors Guild Awards (SAG Awards). Even though it seemed like Birdman was dominating the show, I think these ladies dominated the red carpet:
Kiera Knightley wore my favorite outfit of the evening. I still can't get over it! The color and shape of the dress worked very well on her and I love Love LOVE her ear cuff!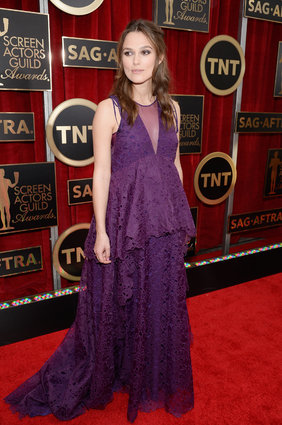 Keira Knightley in Erdem
I thought Julianne Moore's pretty green gown complimented her light freckled skin and ginger hair quite nicely. I think Julianne should wear this color the time.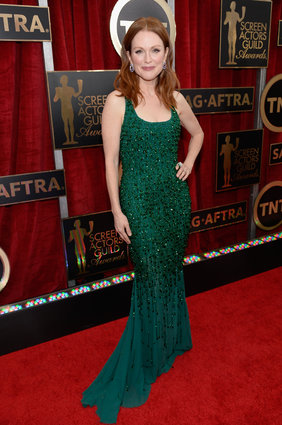 Julianne Moore in Givenchy
I had to mention
Lupita Nyong'o
's look because even
Jared Leto couldn't stop staring at her
. The print and cut of the dress were lovely and the dress flowed well as she walked the red carpet. Plus her make-up was perfect! I don't know about you, but I'd give my blessing to a Lupita/Jared Leto hook up. My only misgiving about that is that Jared Leto wouldn't be with me.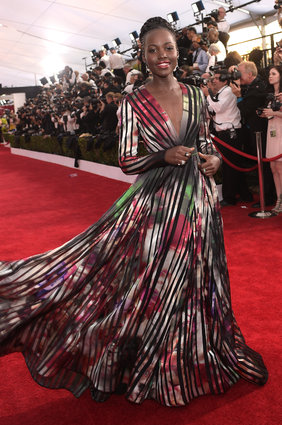 Lupita Nyong'o in Elie Saab
Who wore your favorite outfit at the SAG Awards. Are you getting excited for the Oscars? Let me know in the comments below.