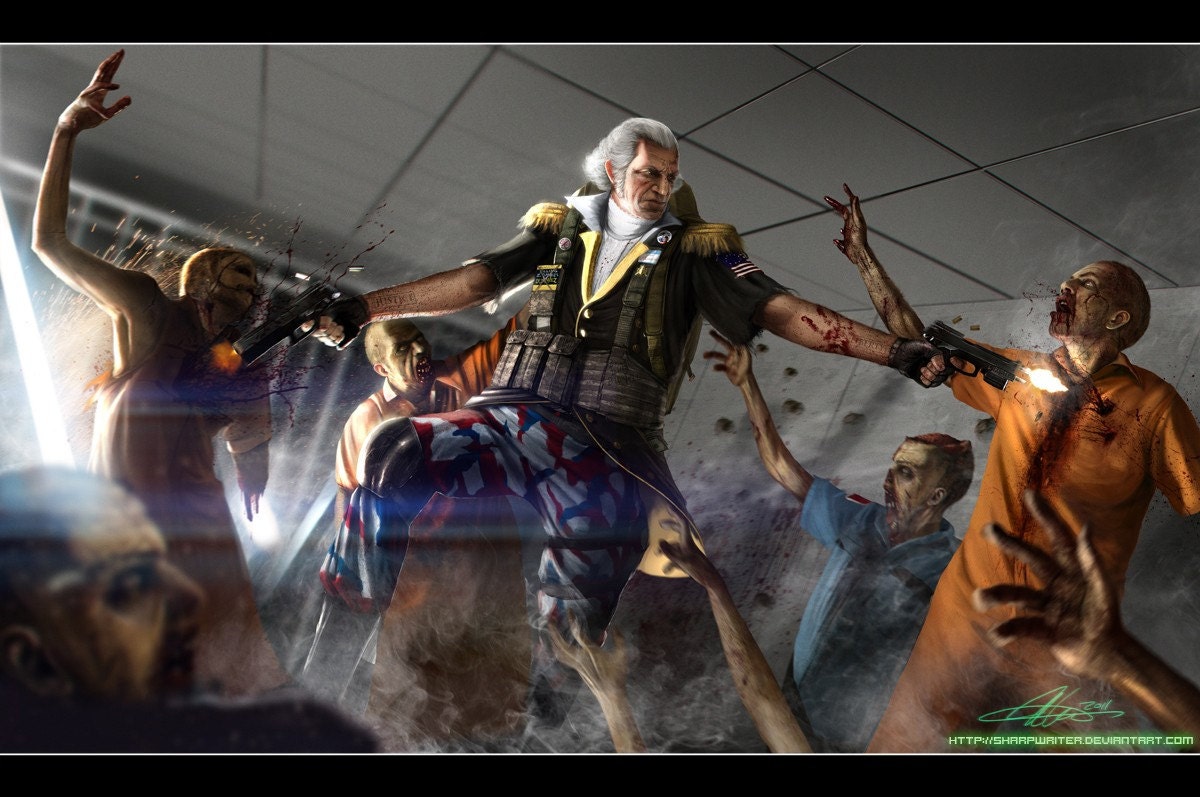 George Washington and Zombies
The Boy and I recently stumbled upon some awesome Presidential prints by sharpwriter aka Jason Heuser at
The Epic Store
on etsy.com and I had to share a few of my faves. If you want to purchase a print of your own, it will set you back $20-$80 USD. Happy President's Day!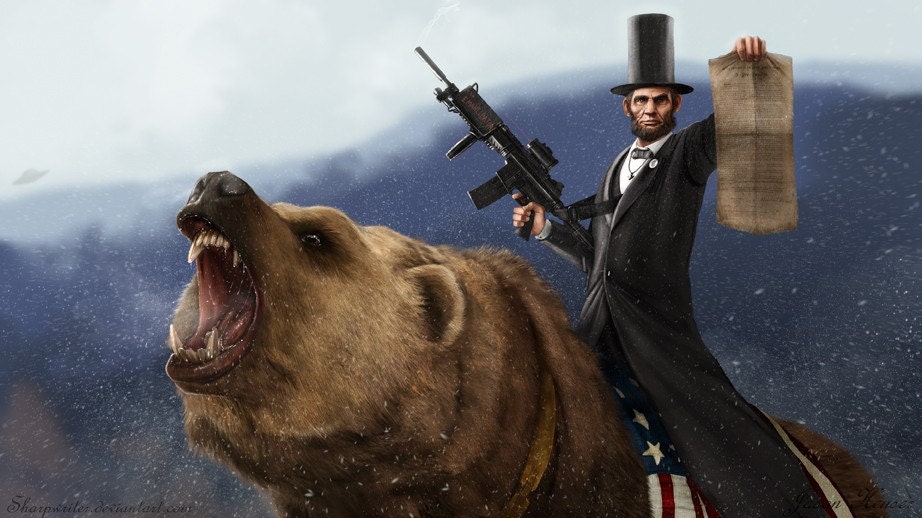 Abe Lincoln Riding a Grizzly Bear
The Abe Lincoln poster reminds me a bit of the
Man on a Buffalo
meme and of the
Abe Lincoln: Vampire Hunter
movie that's coming out this summer.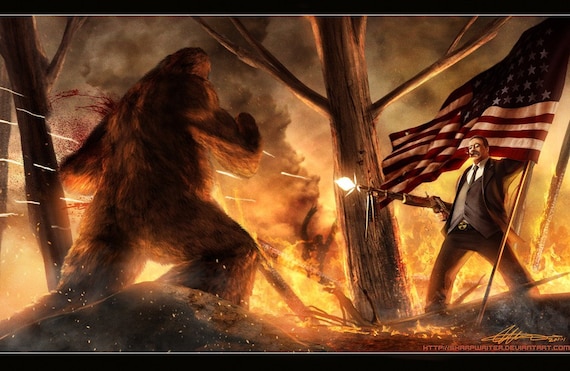 Teddy Roosevelt vs. Bigfoot.