Another awards show aired this weekend which showed off more fashion trends. The week the celebrities continued to show off their preference for black and white, but we also saw some celebrities walk the red carpet in pants and green. Lets take a look at the fashions.
Trends
P

ants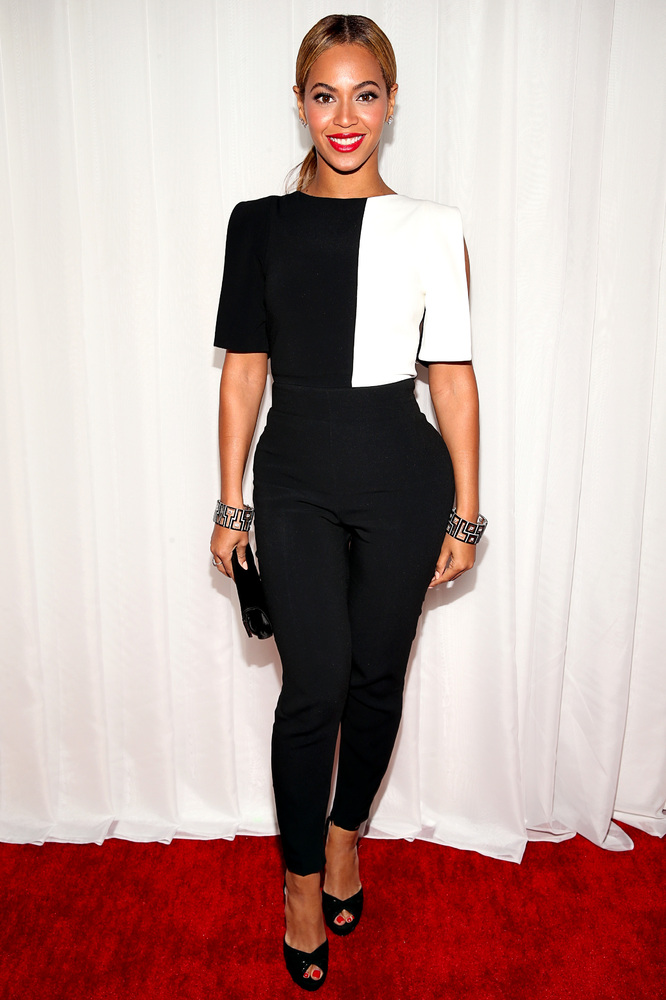 Beyonce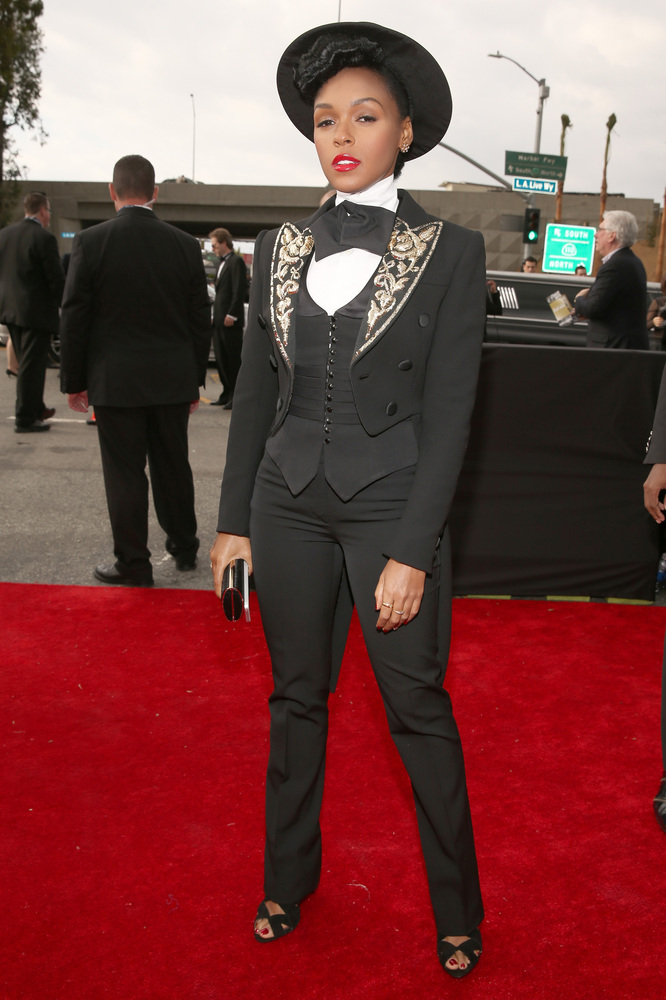 Janelle Monae
Green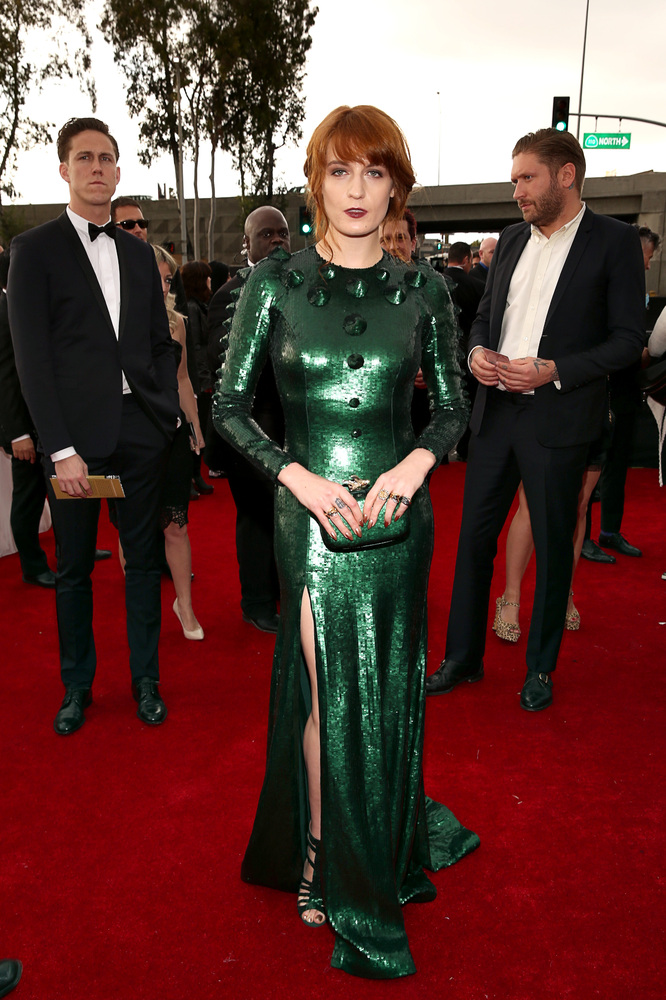 Florence Welch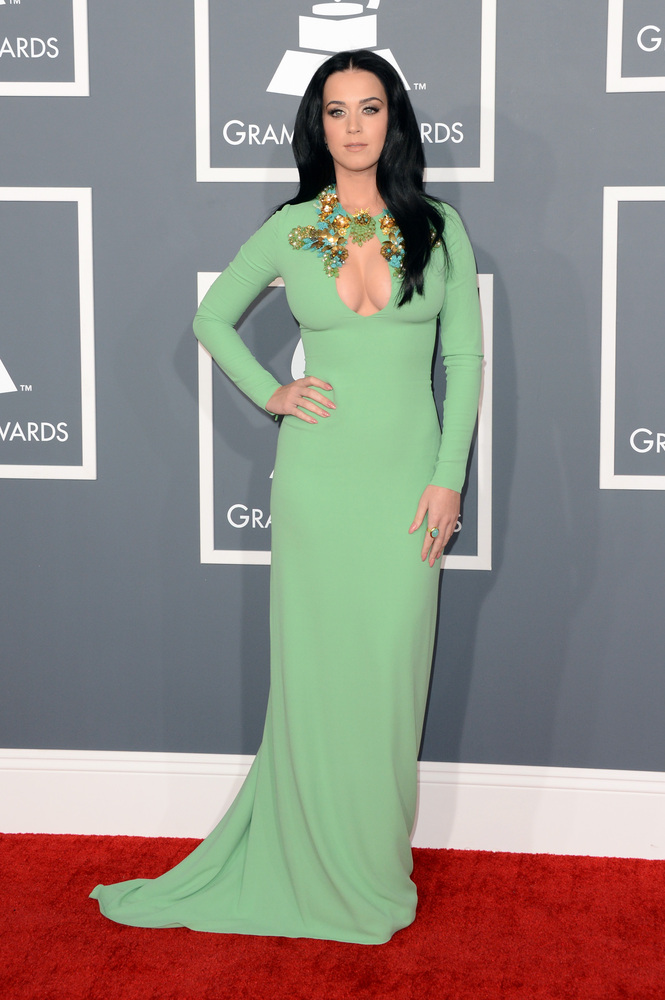 Katy Perry
Best
I thought Taylor Swift picked the perfect dress for her body. The dress has a Greek goddess feel that's both sweet and sex
y-
just like she is.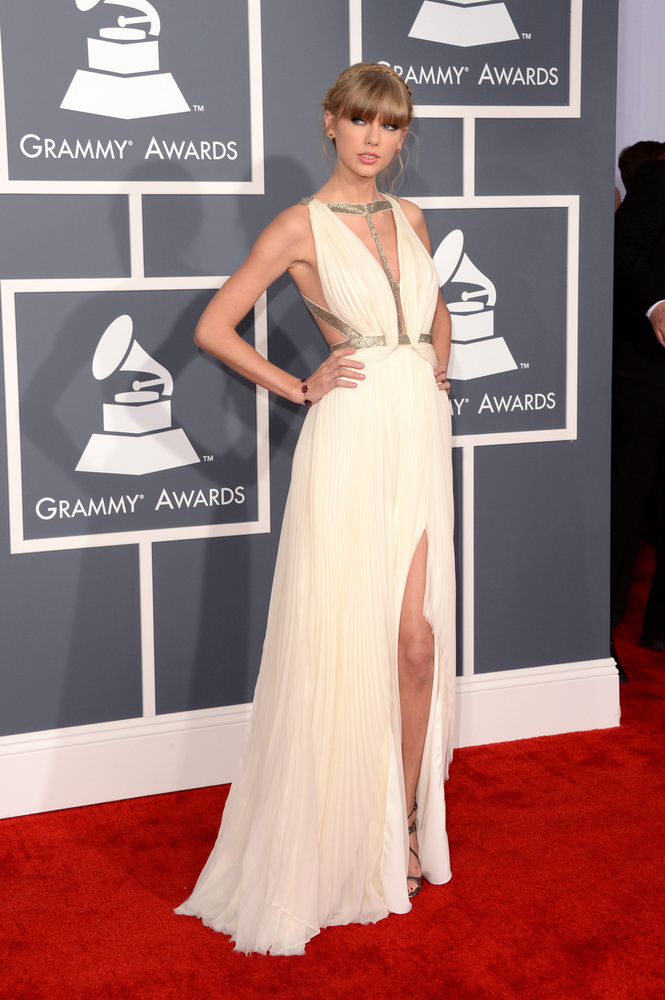 Taylor Swift

Have I mentioned how much I love Kelly Osbourne's purple hair? I loved Kelly Osbourne's black cut out dress. It's a little bit rocker but it also shows off her new smaller shape nicely.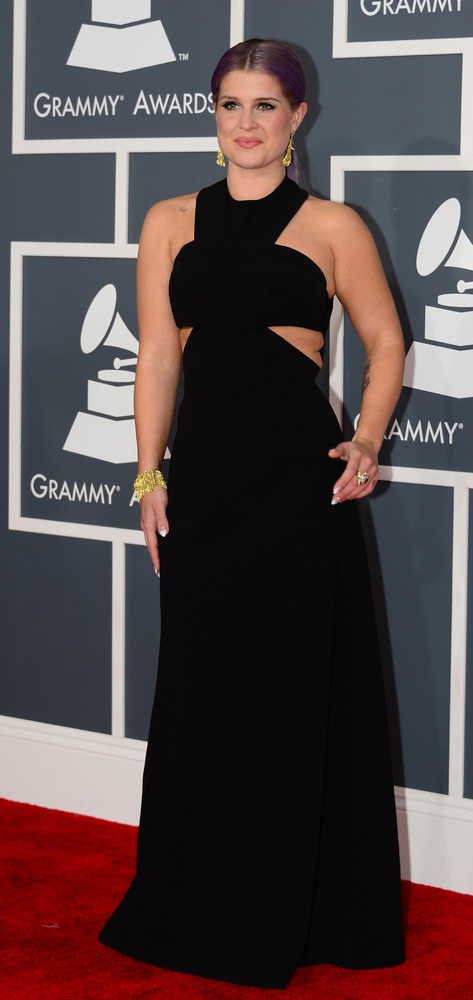 Kelly Osbourne
I thought Rihanna looked ravishing in red! I much preferred her red dress to her previous Ronald McDonald red hair.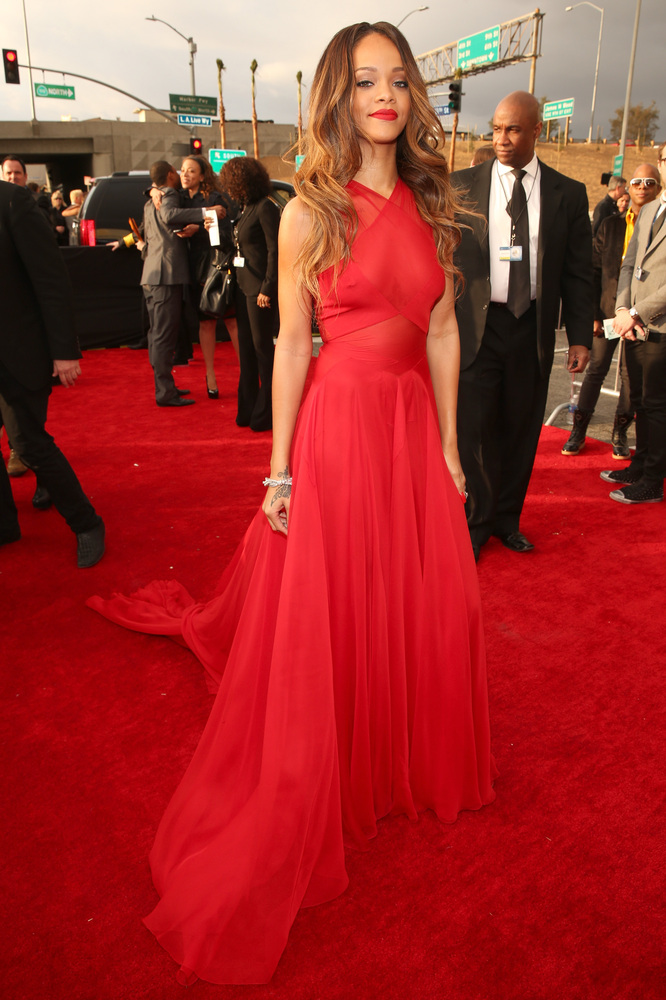 Rihanna
I've been in love with Adele's Valentino dress since I saw it on the runway, but I'm not sure if Adele pulled it off. I agree with the critics who said that it would have worked better with a belt. Then again, I think it would have worked better on me!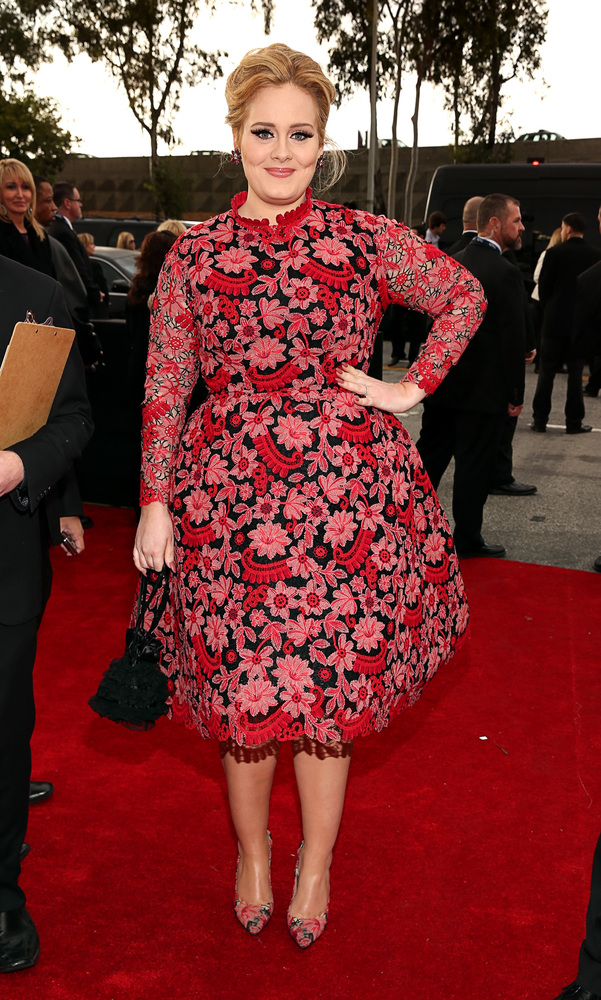 Adele in Valentino
Worst
I feel like I have seen this look on JLo before. The shape doesn't flatter JLo's fabulous curves and instead covers them up like a trash bag with a really high slit.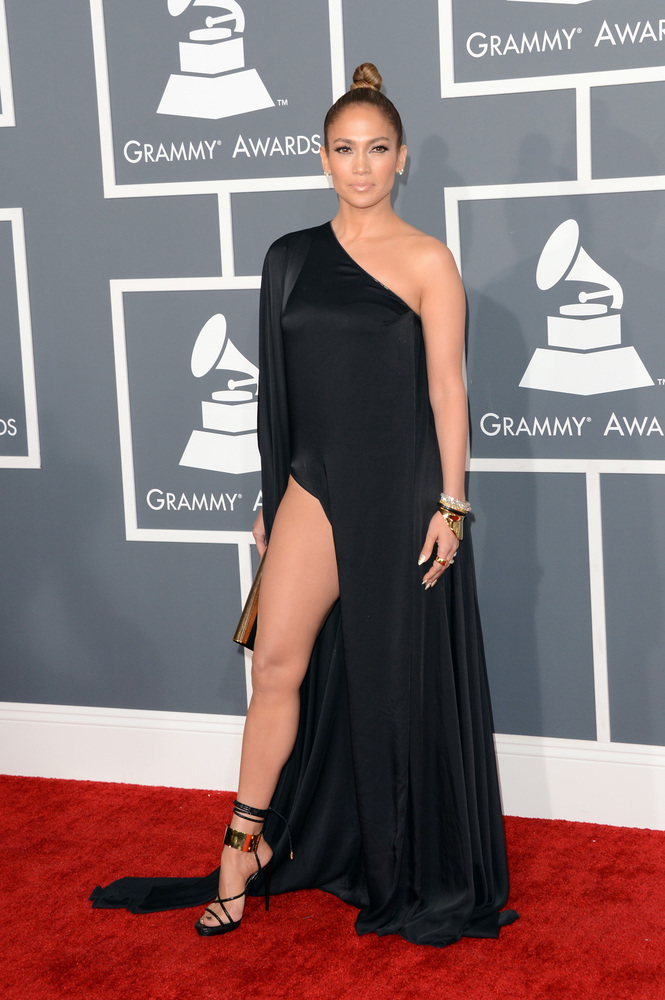 J Lo
I'm not sure what's going on with this dress. It reminds me of a beached mermaid. Not good!
D'Manti
Esperanza arrived in an orange printed outfit which would be hard for anyone to pull off. This dress was wearing her more than she was wearing it.
Esperanza Spalding
Kimbra apparently was trying to get the wackiest outfit award. Her dress looked like a Vegas showgirl outfit with tissue attached. I would have liked to have seen her in a retro inspired emerald gown or a black and white dress instead.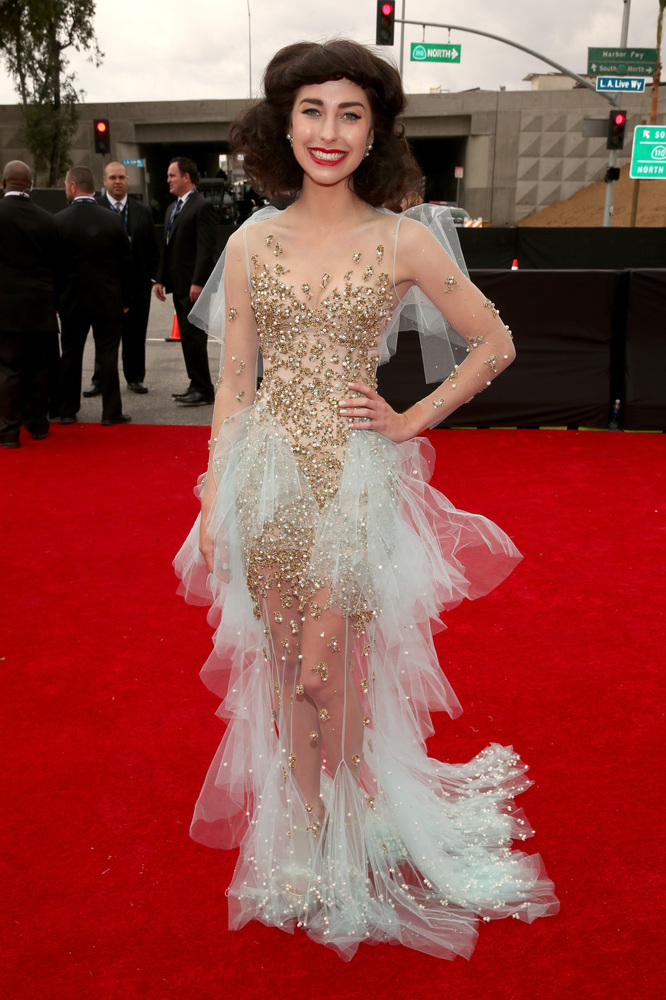 Kimbra
John Mayer decided to announce his douche-bagginess to the Grammys by wearing a purple suit and bow tie. Enough said.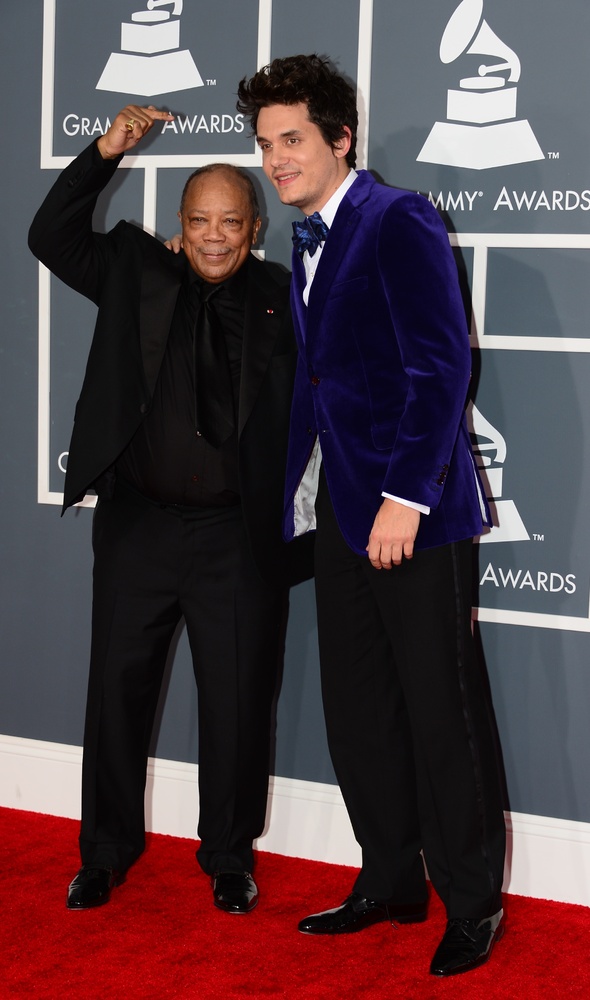 John Mayer
Did you watch the Grammy awards this year? Honestly, I had to catch the highlights after the show because it competed with the premiere of Walking Dead, a 2 hour Downton Abbey and a new episode of Girls. What do you think of the pants and green dress trends? Who did you think were the best/worst dressed? Let me know in the comments below.