I feel like the overall key to a great gown at the SAG Awards was to "keep it simple, stupid!" Check out my picks for the best and worst dressed below to see my point.
Best
Jennifer Lawrence wore another great Dior gown, this time in a sparkle print.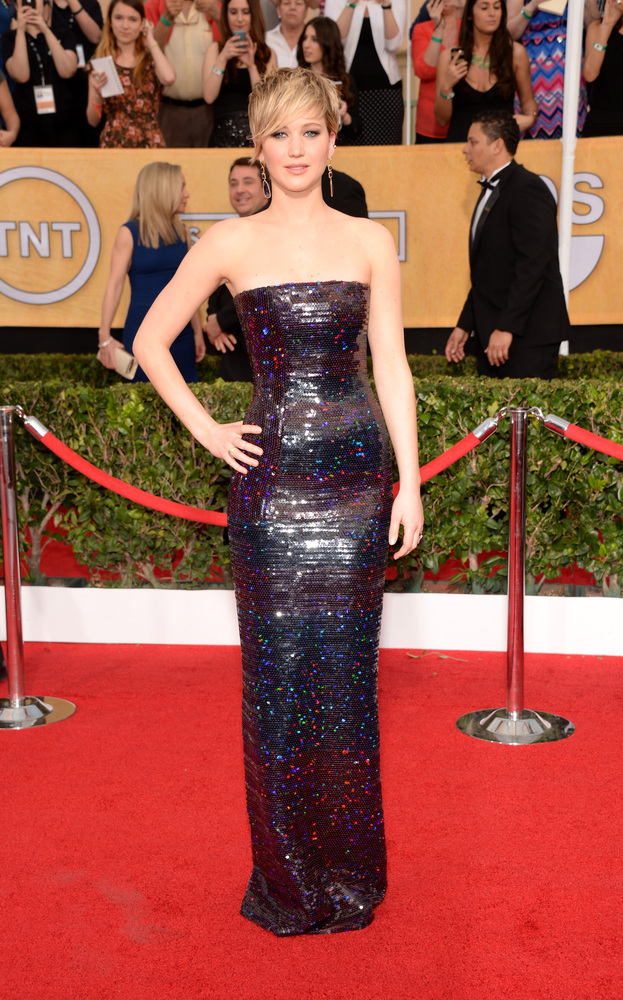 Jennifer Lawrence in Dior
Lupita looked great in this tuquoise blue Gucci gown. Both Lupita and the gown really popped on the red carpet.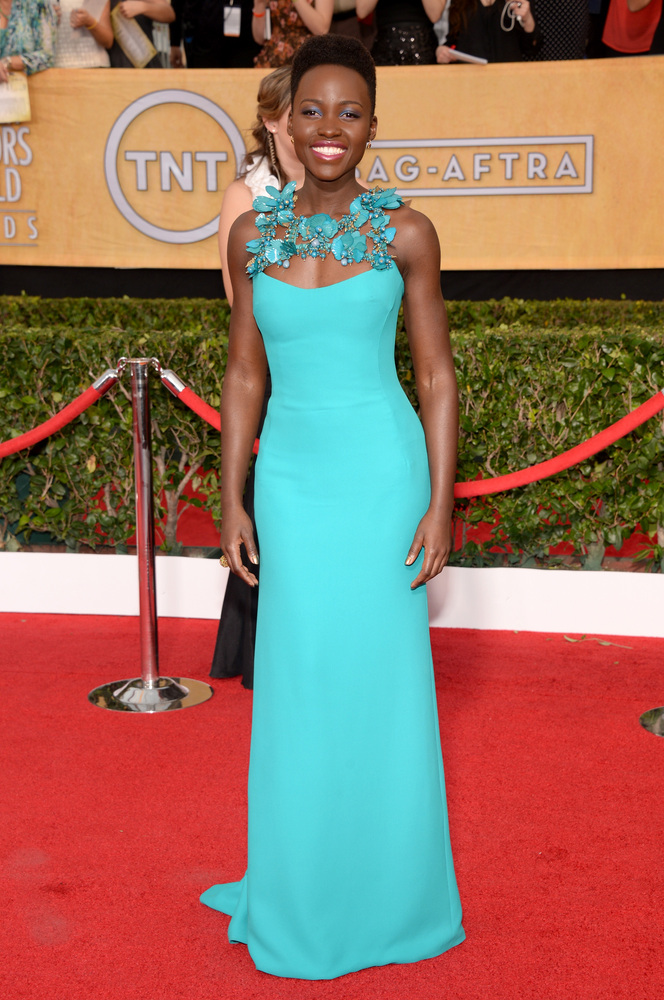 Lupita Nyong'o in Gucci
Anna Gunn wowed in a sparkley blue gown. And her custom Breaking Bad clutch made her outfit even better.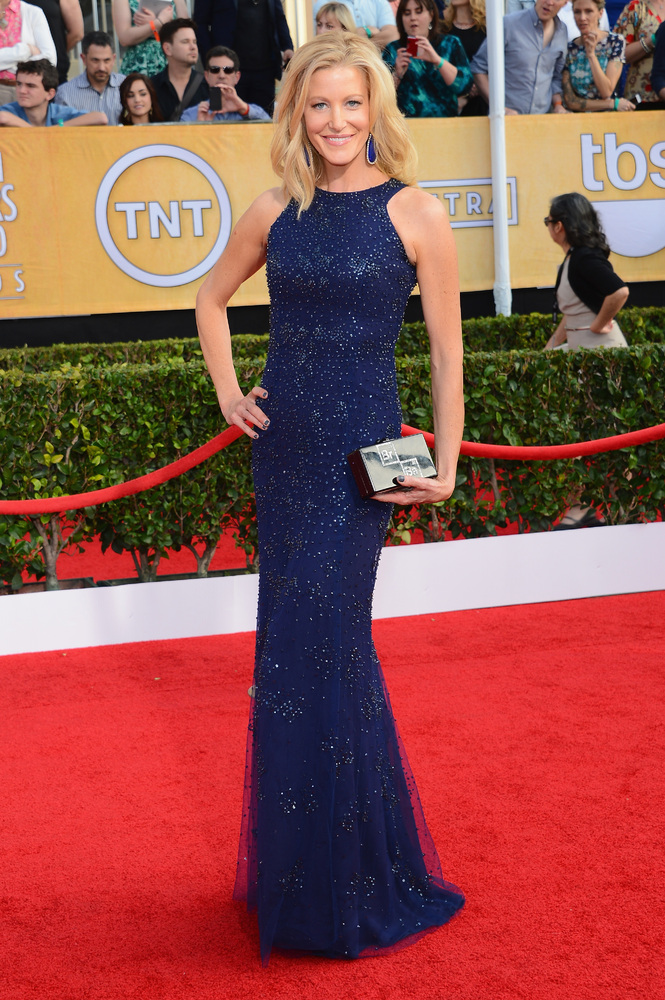 Anna Gunn in Monique Lhuillier
Elizabeth Moss looked radiant in red. I want her gown in my closet.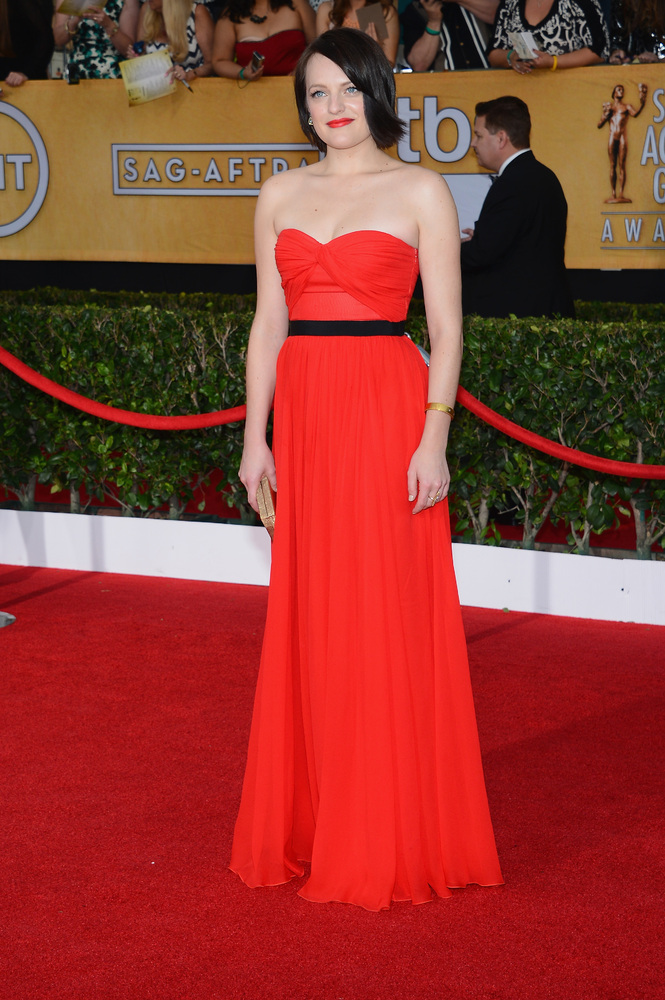 Elizabeth Moss in Michael Kors
Jennifer Garner's MAX MARA gown let Jennifer shine on the red carpet.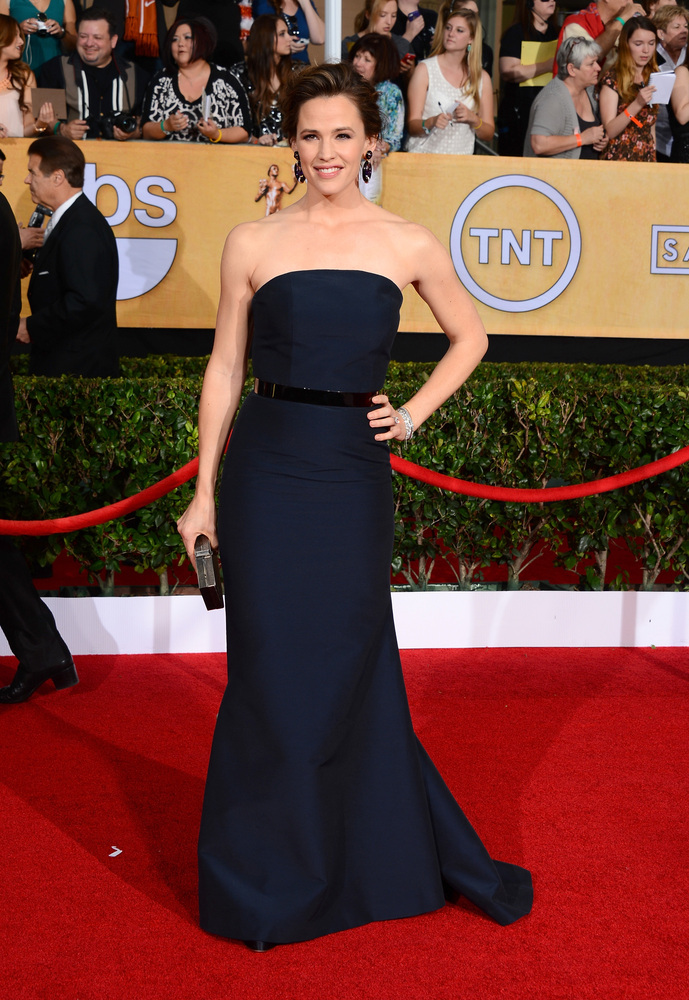 Jennifer Garner in MAX MARA
Worst
I'm sure it can be difficult to dress a baby bump for awards season. But, Kerry Washington had such a great look at the Golden Globes and this just wasn't great.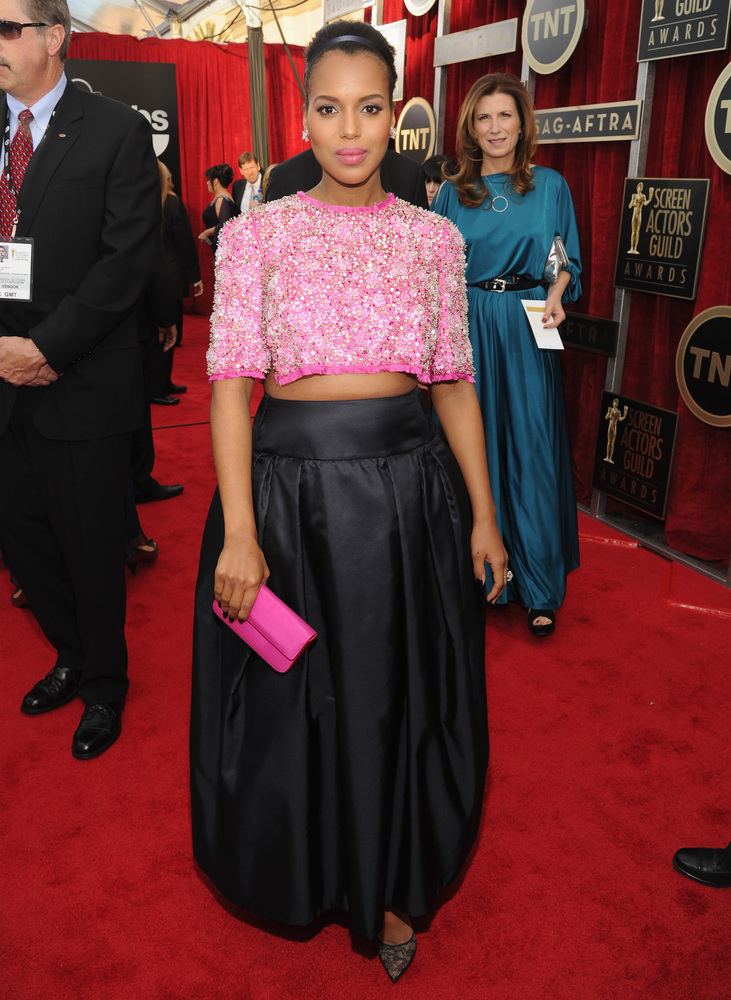 Kerry Washington in Prada
Sandra Bullock looked like she was going to a 1980's prom.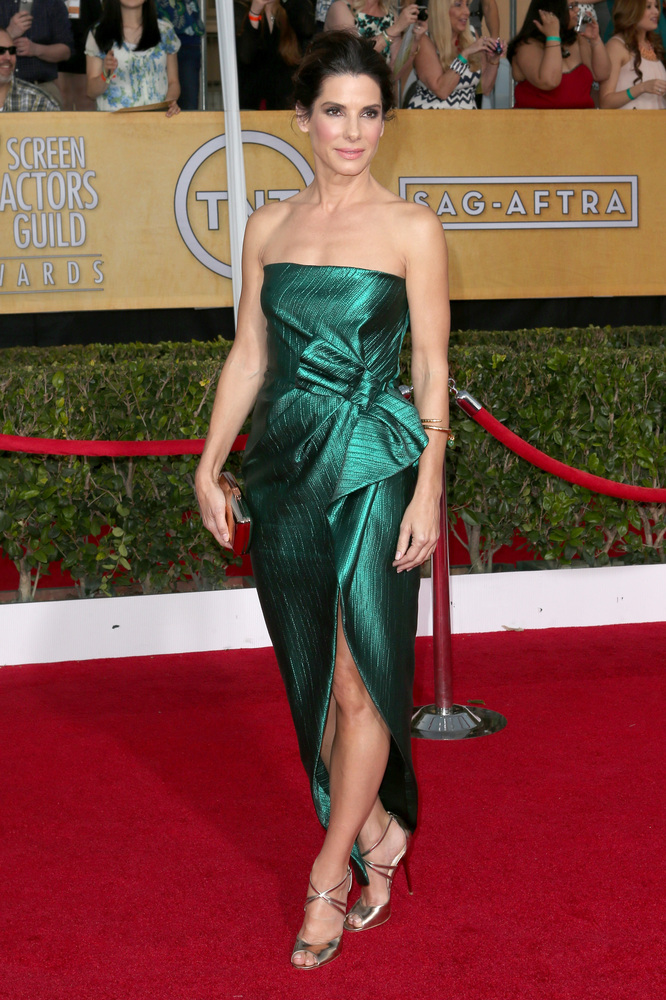 Sandra Bullock in Lanvin
There's too much going on in this look.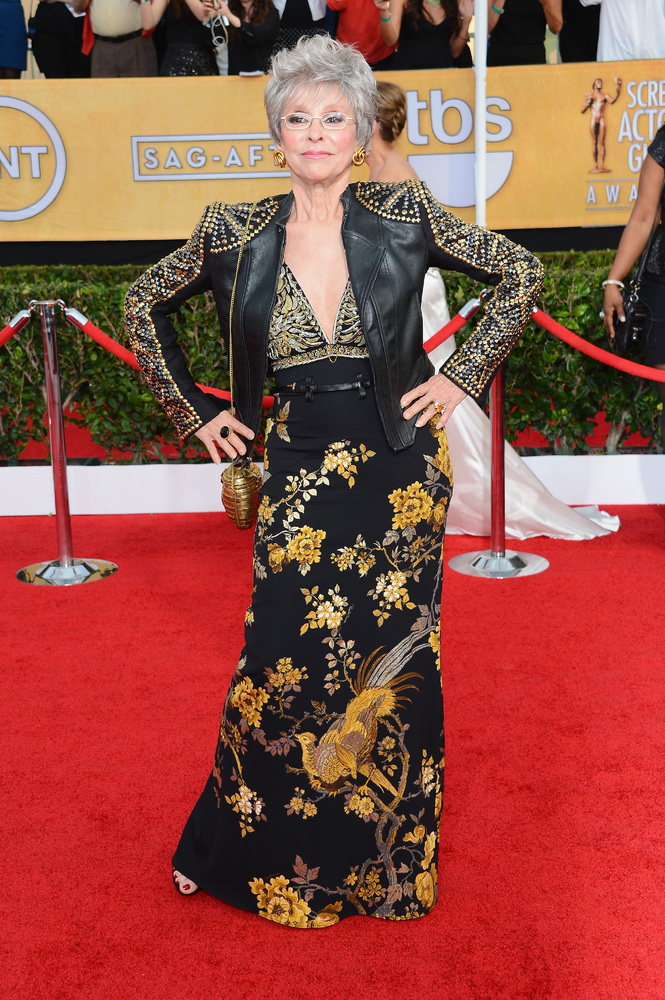 Rita Moreno
The print and cut of the gown weren't flattering.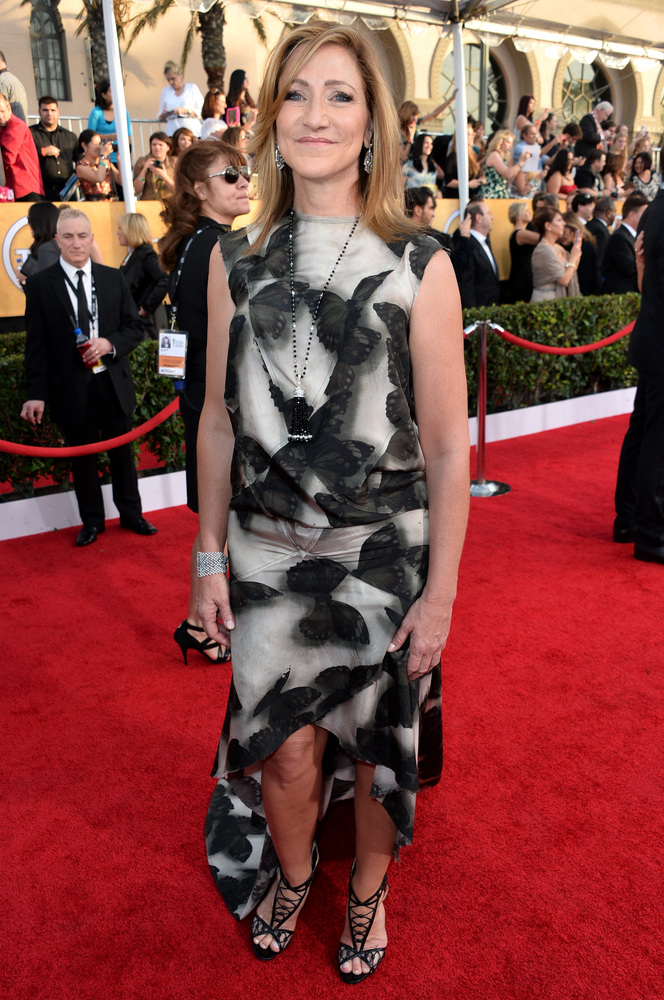 Edie Falco
This gown looked like it belonged in a theater costume department rather than on the red carpet. Not good!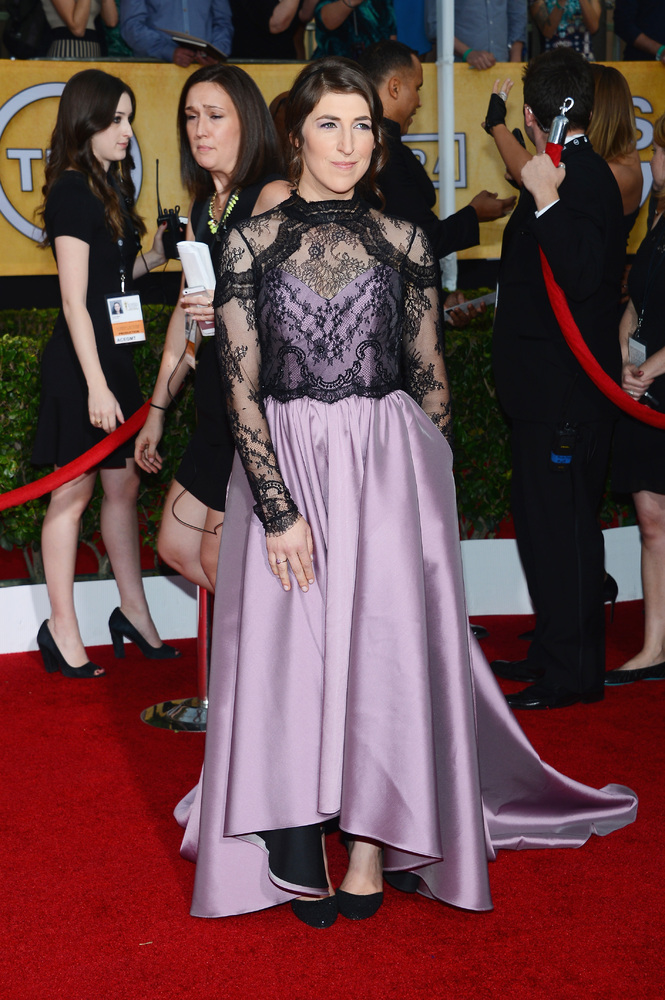 Mayim Bialik
Did you watch the SAG awards? Who did you think was the best/worst dressed? Let me know in the comments below.
Images borrowed from the Huffington Post